Affordable Orlando/Dr Phillips Roofer; Inspect Problem Areas
Your home's roofing system should last for decades, with routine maintenance. Taking the time to inspect your roof, especially the problem areas, and making any repairs, can extend the overall lifespan of your roof.
Here is a list to help you identify vulnerable areas on your roof
Fascia
The fascia is the metal or wood trim that runs the length of the lower edge of the roof. It is typically looks like a flat piece of trim, just a little wider than normal trim, but from the same material. The fascia is known as the last line of defense, protecting your rafters and roof line from the elements. It helps keeps the wind and rain from getting under the roof line.
Soffit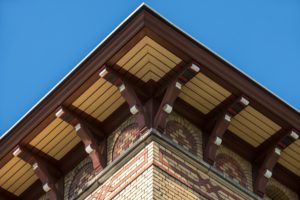 The overhang extends past the walls of the house adds an extra layer of protection. The soffit covers under the overhang, without it you would see the eaves and rafters.
It protects the attic and roof deck by blocking moisture, rain, and wind from entering the attic, which can cause significant damage.
Soffits are typically perforated to enable air to circulate and reduce moisture. By eliminating condensation you can avoid issues such as wood rot and mold. Without a soffit, rodents, insects and other pets would gain access to your attic.
Flashing
Most residential and commercial roofs have walls, valleys and other types of edges. These areas are sealed with a product called flashing. Protecting these vulnerable areas from the harsh elements, UV rays, rain, and wind.
According to the Insurance Institute for Business & Home Safety, "The primary function of roof flashing is to shed or direct water away from roof edges and penetrations to prevent infiltration into the building. Where visible, it frequently is also an aesthetic component of the building. Flashing can be made from a variety of materials including both metallic and non-metallic ones."
Whether your roof has damage, leaking or showing signs of age, the professionals at Schick Roofing can help you make the best cost effective solution for your roof. We are proud to offer accurate and honest roof assessments at an affordable price.