Affordable Dr Phillips Roofer; Easy Steps To Ensure Your Roof Lasts For Decades
Owning a home here in Orlando mean responsibility, this includes your roof. It can be overwhelming to keep your roof properly maintained and in good condition. Here are 4 easy steps to ensure your roof last for decades.
Routine maintenance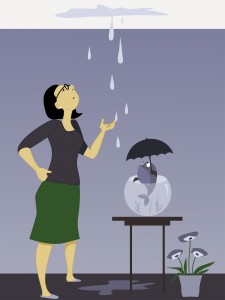 Just like everything else in your home, your roof needs regular maintenance. Such as, cleaning out debris from downspouts, clearing out the gutters at least twice a year, removing tree branches hanging over the roof and any debris from the roof. Keep an eye out for any dark spots, loose, or missing shingles, which may indicate a leak.
Roof inspection
Having your roof professionally inspected on a regular basis will find any damage or small repairs that need to be addressed before they become expensive repairs. The small cost of an inspection is worth keeping the value of your roof.
Reputable contractor
While it can be very tempting to save money and go with a friend or family member who offered to re-roof your home on the cheap. Unless that person is licensed and insured, it's best to not take the chance. You may save a bit of money, or you may end up spending a lot more money and time because the people doing the work are uneducated and inexperienced or get injured while working on your home. Also, check for any manufacturer designation, they ensure a contractor meets strict requirements. For instance, only 3% of roofing contractors are certified as GAF Master Elite.
Know your roofing options
Today's market has a wide verity of options when it comes to roofing materials. Each come with their own strong suit, wind impact resistance, price range, style, and energy efficiency. Understanding your options will give you the most bang for your buck.
Knowing Your Family And Home Are Protected Is Priceless!
Whether your roof has damage, leaking or showing signs of age, the professionals at Schick Roofing can help you make the best cost effective solution for your roof. We are proud to offer accurate and honest roof assessments at an affordable price.